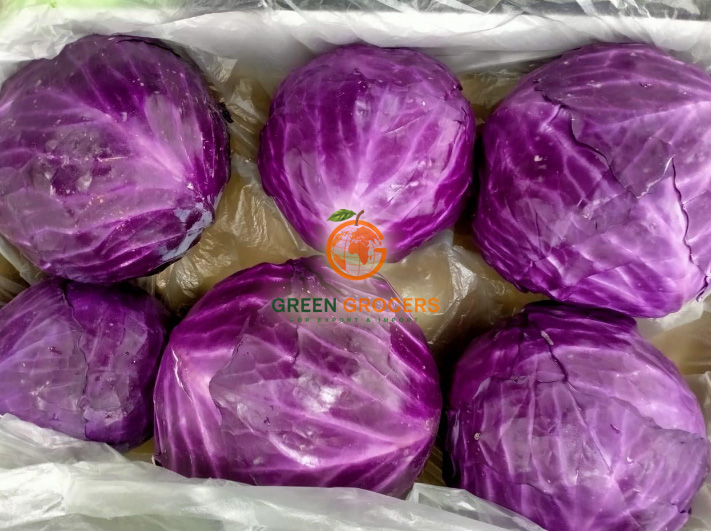 Cabbage is one of the most popular types of cabbage. Choose green cabbage that has crisp, bright looking leaves without any holes or discoloured patches. It should be firm and heavy for its size. -HS Code: 070490.
-Product: Egyptian Cabbage
-Variety: Green, Red.
-Sizes: 1 Piece = 1 ~ 1.25 KG
-Packaging:10 KG Carton
-Availability: Around year
-Shipping: Air Shipment.