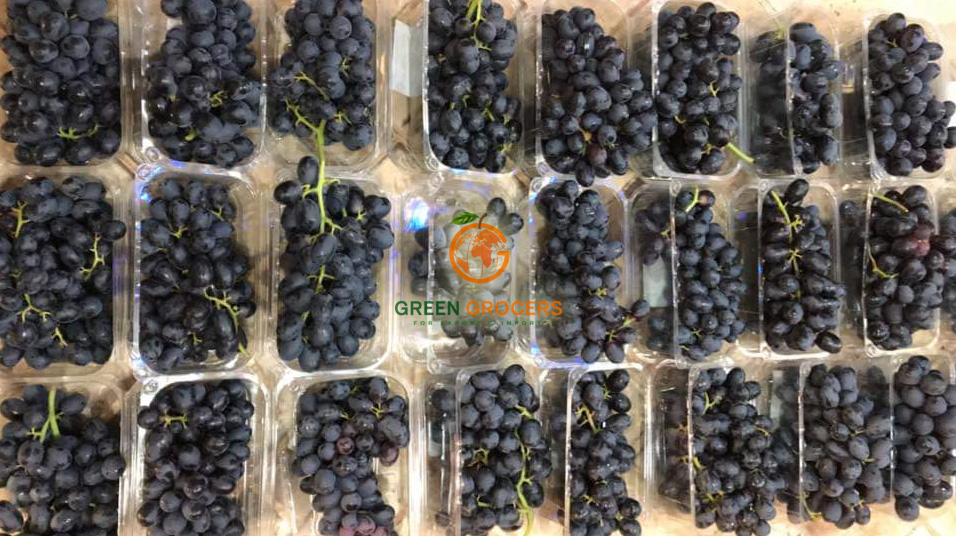 Autumn Royal Grape from Egypt – We Supply the highest quality for exporting.
As one of the leaders in the field of exporting Egyptian Autumn Royal grapes, Greengrocers offers the best quality of Autumn Royal and other types of grapes, as we are ready to deliver to all markets worldwide with below specs and facilities:
-HC Code: 080610
-Product: Fresh Grapes.
-Variety: Autumn Royal Grapes.
-Color: Black Red.
-Brix: 20+
-Sizes: 22-24 mm.
-Packing:
– 5 Kg G.W Carton contains 9:10 plastic bags X 500 Gm.
3600 Carton / 20 Pallets – Each Pallet 180 Cartons
– 5.5 kg G.W Carton contains 10:11 punnets X 500 Gm.
2500 Carton / 20 Pallets – Each Pallet 125 Cartons
-Availability: August – October
-Shipping: Reefer Container & Air shipment.