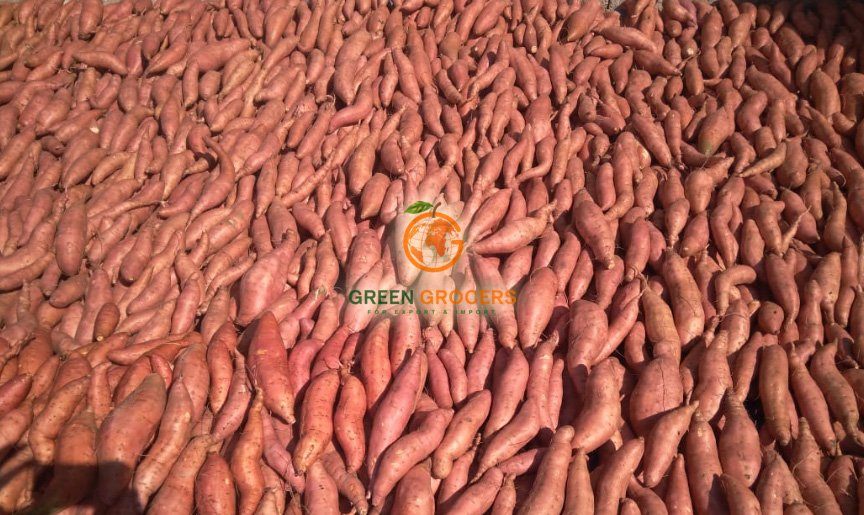 -Product: Egyptian Sweet Potatoes
-Class: First class A
-Kind: Egyptian sweet Potatoes (Baladi).
-Flesh Color: White flesh, (Red) Orange flesh.
-Size: 150 gm ~ 900 gm.
-Packing available: or according to client request.
5 KG /CARTON (BY AIR )
6 KG / CRTN (3400 CRTN / 40"FT Container)
10 KG mash BAGS (20ton IN CONTAINER )
-Quality standard: product meets and exceeds the international standards and EU standard class 1
-SENSORY : firm , crisp , dry flesh ,texture free from foreign and off smells or tastes .
-Shape : oval , or elongated tuber , not badly disfigured , crooked or constricted.
-Supply season: from August to March
We are Greengrocers engaged in offering a wide range of Sweet potatoes to our clients across the country. The Sweet potatoes are procured from reliable vendors and are cultivated under hygienic conditions and carefully examined by our agro-biologists and technologists to ensure their superior quality. In addition, it is available at leading market prices