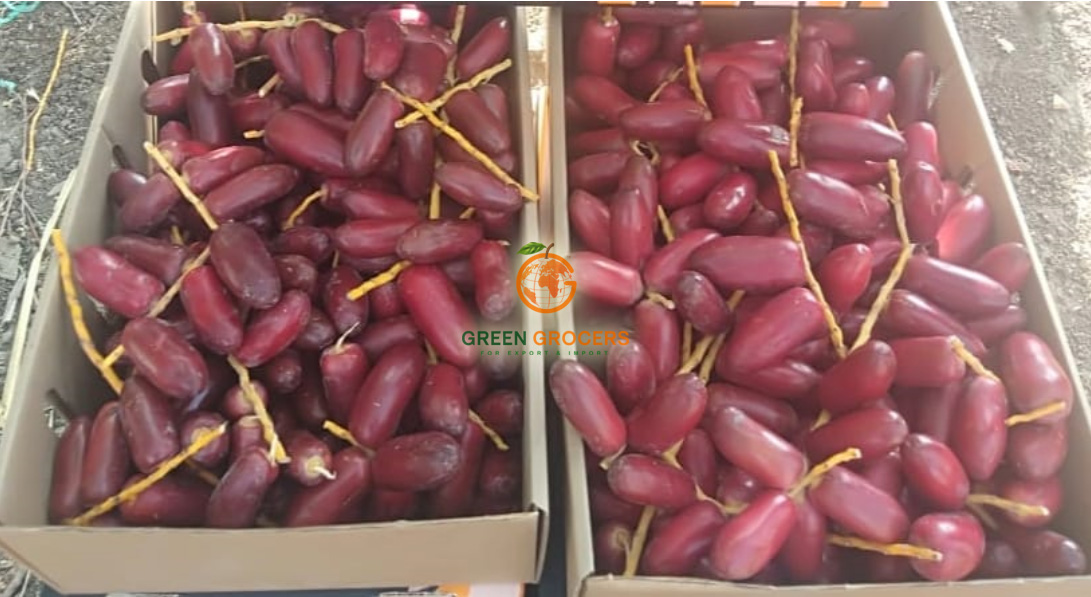 Egyptian Zaghloul Dates (Red Dates) ready for export by Greengrocers.
Dates, Specially Zaghloul dates, are very delicious and much-liked food in most of the countries in the world. It is used as food in some parts of the world and it has much importance in some nations. It contains many vitamins in it. i,e Vitamin A, B, C, E, K, Iron, Calcium, Magnesium, Sodium and Zinc are its main ingredients.
Today, the Middle East is the largest producer and consumer of dates. Egypt is considered the biggest producer of Dates in the middle east.
Our Egyptian-Red-Dates (Zaghloul) are very fresh, healthy and available in very high quality (Export' quality).
-HS Code: 080410
-Product: Fresh Dates
-Variety: Fresh Zaghlol Dates (Red Dates)
-Sizes: Large and medium
-Packaging: 5 kg carton
-Availability: July till October
-Shipping: Air Shipment.